Design Catalyst
---
"creativity as key lense to look beyond the status quo and help reconfigure and refocus businesses and processes "
---
Founded in 2015, together with Peter Yeadon, the design firm Design Catalyst with the purpose of studying Rhode Island manufacturing system and promoting creativity as a critical driver for change and innovation.
Over a two years process, the mission of Design Catalyst LLC (hereafter "Design Catalyst") has been to help Rhode Island (RI) defense manufacturers diversify their portfolio of products and/or services, redirecting the focus of their production from military to commercial applications. Through a multi-phase program that features a design-driven process, a range of defense manufacturers was invited to reflect and evaluate possible new directions that could enable them to expand or extend their existing businesses into adjacent markets.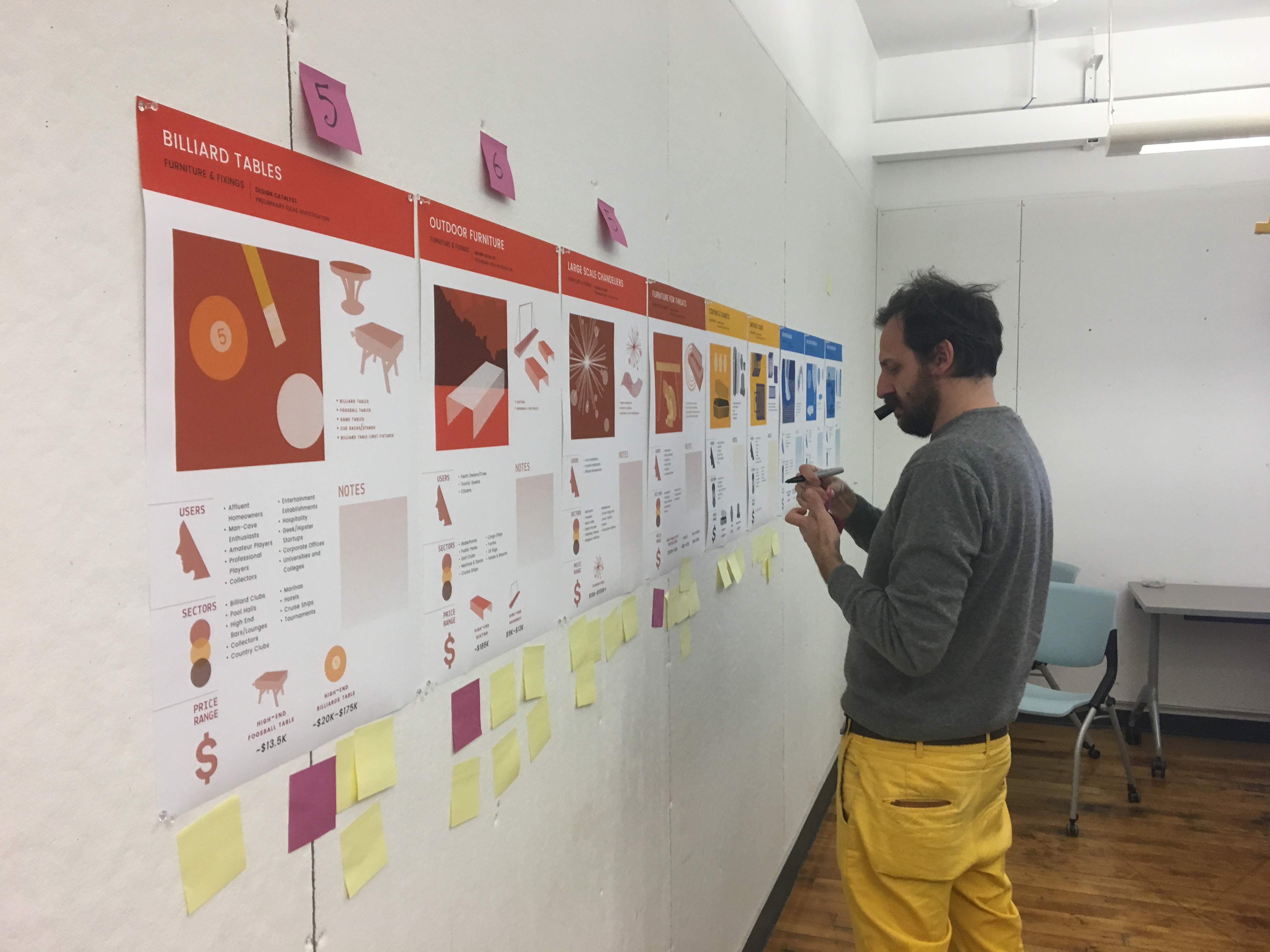 Our multi-phase Design Catalyst program grew out of the Defense Industry Diversification Initiative - Phase One program, which involved six main tasks, including the provision of a Design Readiness Assessment (DRA) of numerous manufacturers in Rhode Island. The DRA study was concluded in 2015. Its main objective was to produce recommendations that might improve the continued viability and profitability of RI manufacturers and to create a design-driven process that might eventually serve as a model for emulation elsewhere.
Due to the specificity and complexity of our mission, we didn't think that a single company would have been sufficiently diversified to undertake and deliver the program successfully. So, from the very beginning, our approach was to build a Design Catalyst team from scratch, a team of design-focused innovators, strategists, entrepreneurs, and educators who could successfully work with RI defense manufacturers and help them pursue a program of market transformation and diversification through design innovation. Our process also involved many students in the various phases of the Design Catalyst program, fostering a better dialogue between local manufacturers and academic institutions, particularly Brown University and the Rhode Island School of Design (RISD).
By the end of our process, each manufacturer received new ideas for products that might be introduced to new markets, two produced tangible prototypes that demonstrate their new direction, and all received advice on how to proceed through a 250 pages report in which we drafted all the guidelines for companies to repeat the innovation process on their own.

* Foldable chair for one of the companies involved in the Design catalyst initiative aimed to the yacht and megayacht industry



* Different phases of the process and some of the technological experimentations that included 3D weaving and urethane-based injection molding