Eest Modernism,
On soccer and natural resources.

---
"Objects as a mean of reflection, a physical representation of our thoughts"
---
This collection of discursive objects was born during the years I lived in Doha, Qatar. As an external observer and an alien element in the local environment, I reflected and responded to my surroundings with reflective artifacts.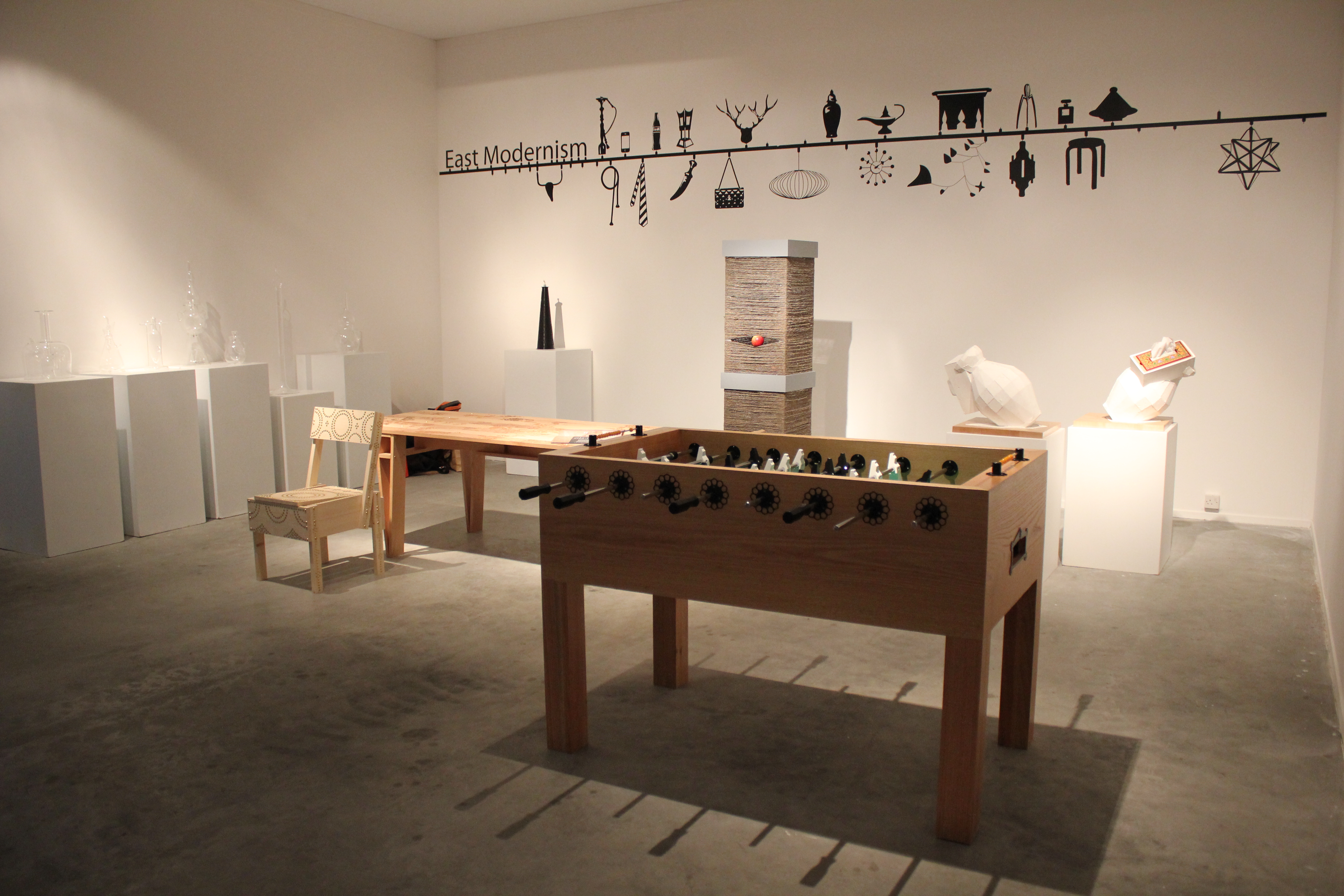 MiddleField is a focus on the complex context of Middle East. Different elements are playing together trying to reach a harmonic balance. The environment is a never-ending struggle between the sandy pale brown and the unreal green grass; ash wood and acrylic sheet are the abstraction of this fight. In Social Life, who has the control of the ball? Every team, as every gender, has its own role, its strengths and its weaknesses. Who finally will win this game? Sacred and profane are both in the field and the amber beads will let us know the score of the match between future and tradition.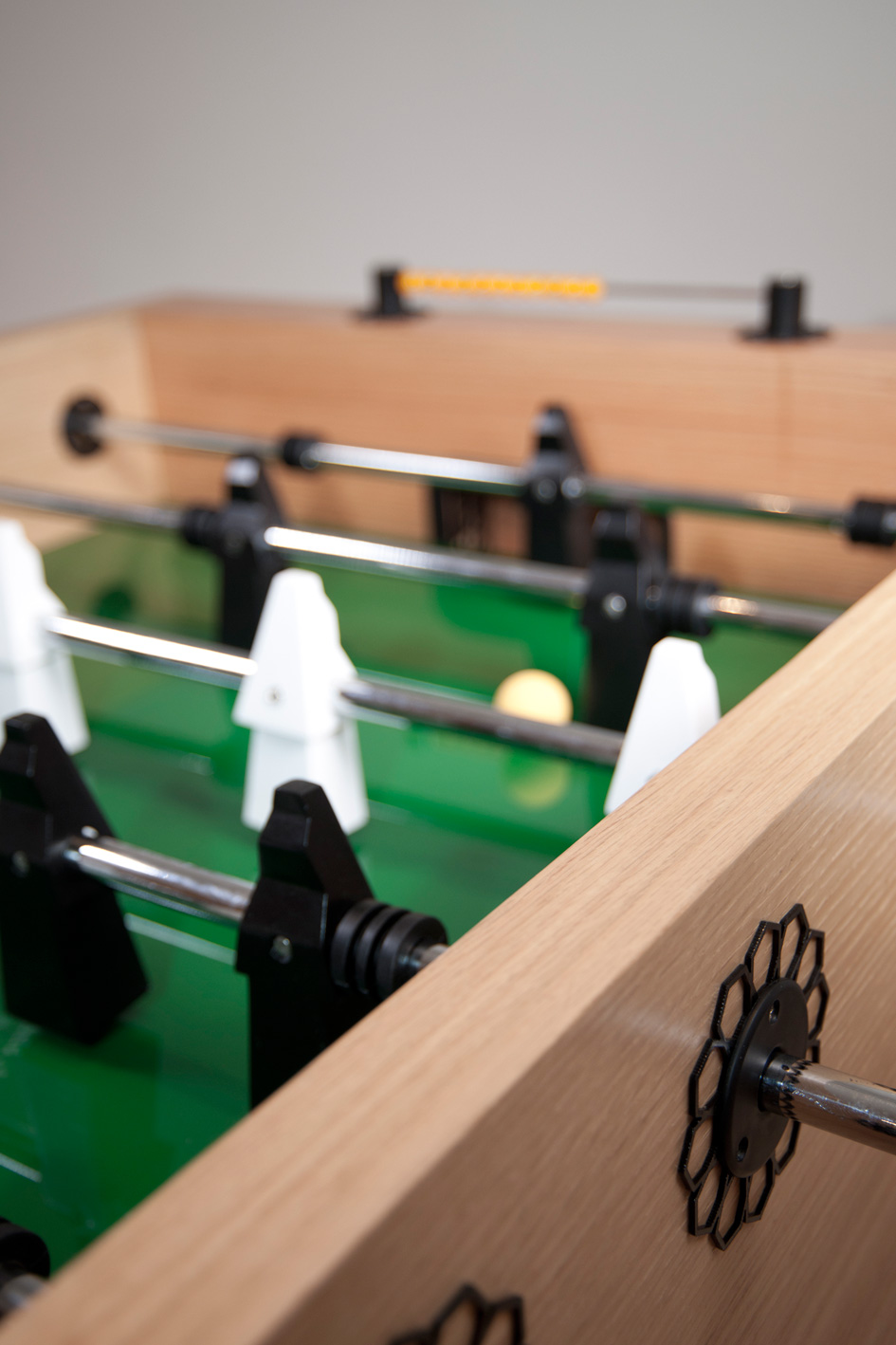 Not Renewable Oil Lamp is a project based on a critical point of view over the natural resources 'exploitation. The quantity of the oil inside the lamp is willfully unknown and its duration is flexible and unpredictable. The assembly of the lamp doesn't allow to refill it and to substitute the leak. The lamp has been 3d printed and made by black plastic to underline the strong relation between the object and the oil derivate. Take care about your resources, use the warm light for special occasions and remember the value of precious things.