Design Resurrection.
The link between craft and technolgy
---
"The specific way we design products should facilitate the connection and interdependency of new and old, digital and analogue"
---
Laboratorio para la Ciudad
, Mexico City's new experimental office for civic innovation, commissioned this research project with the aim to investigate the relationship between new technologies and the complex local urban pattern. The initial idea was to operate in one of the city's most controversial area which extends across the Tepito and Lagunilla neighborhoods where the recent establishment of a new Fab Lab gave us the opportunity to reflect on the relationship between the Lagunilla market's craft and digital manufacturing.
Since its beginning, the makers' movement promised a substantial revolution on the way we produce and consume our objects instilling the hope for a more democratic and sustainable design practice. Unfortunately, the myth of a full access to the new technological wonders remains prerogative of a still limited group of insiders. However, while originally the makerspaces grew heavily around urban techno-niches, nowadays we observe the crescent development of those creative environments in informal and very diverse settlements highlighting, even more, the contrast between potential and reality.
The Mercado de la Lagunilla is a frenetic and swarm maze of streets where hordes of vendors share the space with small workshops of any sort. Here we decided to work with the furniture builders' community made of carpenters, upholsterers, and metalsmiths, and investigate a possible integration with the local FabLab, set a few blocks far from them. Through an open design process, we then decided to resurrect a few historical Mexican pieces of furniture designed by the Cuban-born Mexico-based activist Clara Porset and since a long time out of production. Presented at the international Design Week in Mexico City
Abierto Mexicano
, the research focused on the possibility to "open" a particular design and make it available to both artisans and fab labs fostering the dialogue between the two.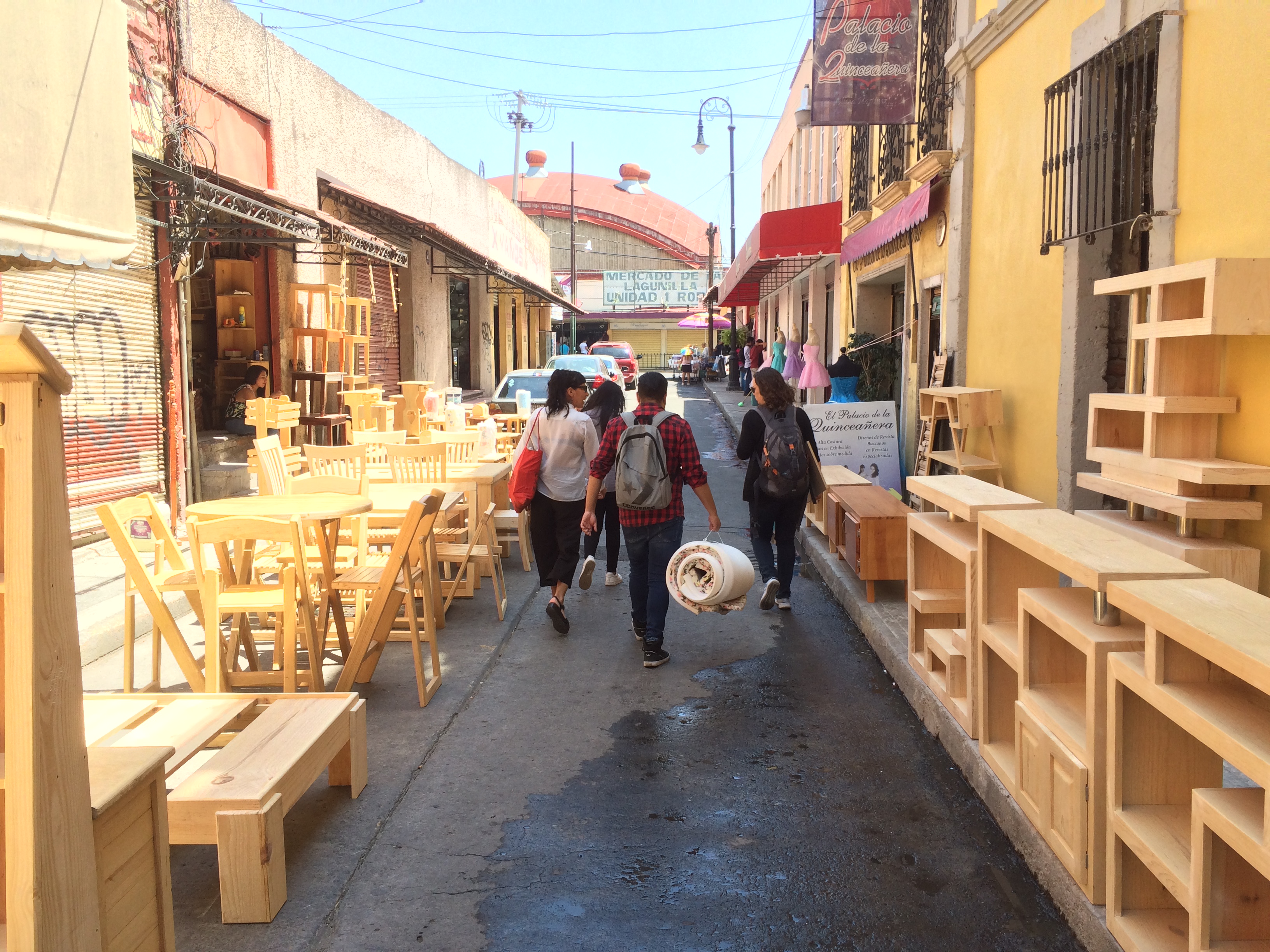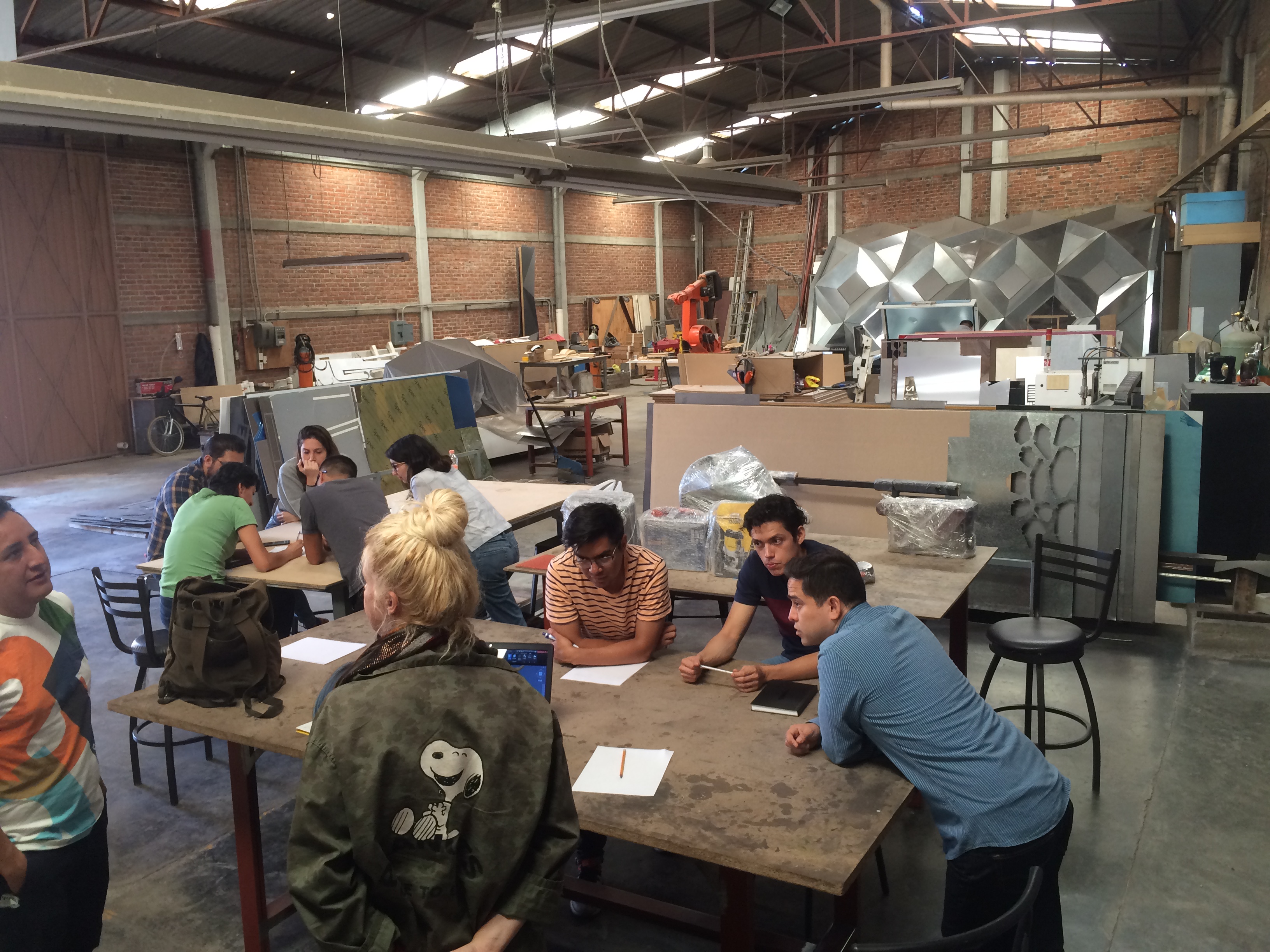 .



Team members: Oscar Velazques, Ivan Chavez, Paola Montaño